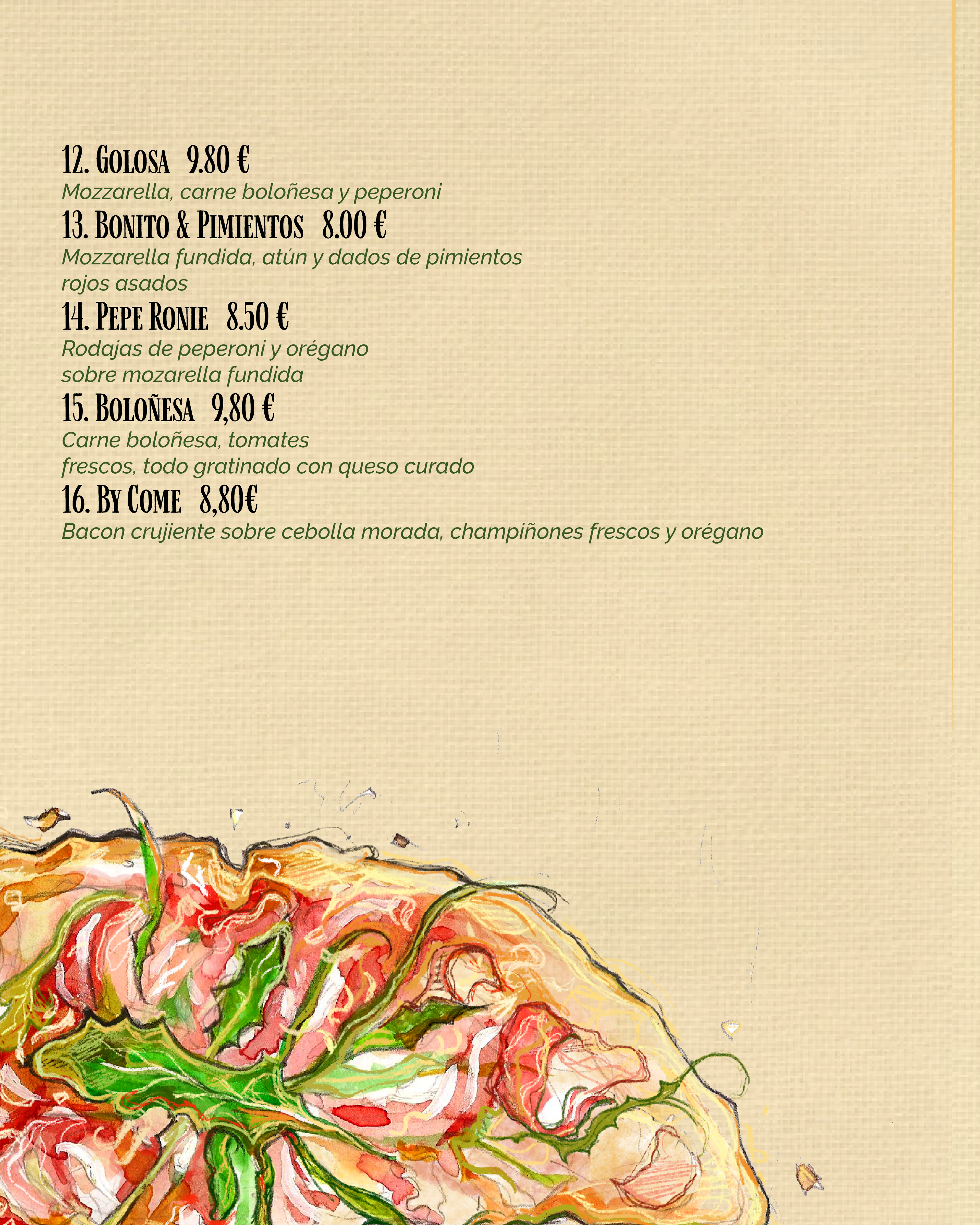 "Santa Filomena" (A Coruña) menu"
An illustration and graphic design project done for one of the local restaurants resisting coronavirus in my hometown! With illustrations of their most special dishes, with the Chilean touch of it's owners.
// un proyecto de ilustración y diseño gráfico para uno de los restaurantes resistentes al coronavirus en mi ciudad natal! Con ilustraciones de sus platos más especiales, con su toque chileno de sus dueños.
I am starting to work step by step with more diverse companies, and this one was an illustration I feel really proud of. I was commissioned for the report Selina Wamucci (https://www.selinawamucii.com/) did on the exploitation of coffee farmers in Kenia. It was really satisfying and fullfilling to collaborate with fair trade actions like this one.
// cada vez estoy trabajando con compañías más diversas, y esta fue una ilustración de la que me siento muy orgullosa. Fue un encargo para el informe de Selina Wamuci (https://www.selinawamucii.com/) sobre la situación de explotación de los cultivadores de café en Kenia. Fue realmente satisfactorio y me llenó de gozo colaborar con acciones a favor del comercio justo como ésta.
Over the years I developed several projects (with their practical applications) on food and sweets brands that I like, for example these two: "À la mère de famille" and "Bico de Xeado". The majority of the illustrations have been first graphite drafts, to be scaned afterwards and finished in Photoshop.
// a través de los años he hecho algunos proyectos (con sus aplicaciones prácticas) sobre comida y marcas de dulces que me gustan, como estas dos: "À la mère de famille" y "Bico de Xeado". La mayoría de las ilustraciones fueron primero bocetos a grafito, para ser escaneadas después y terminadas en Photoshop.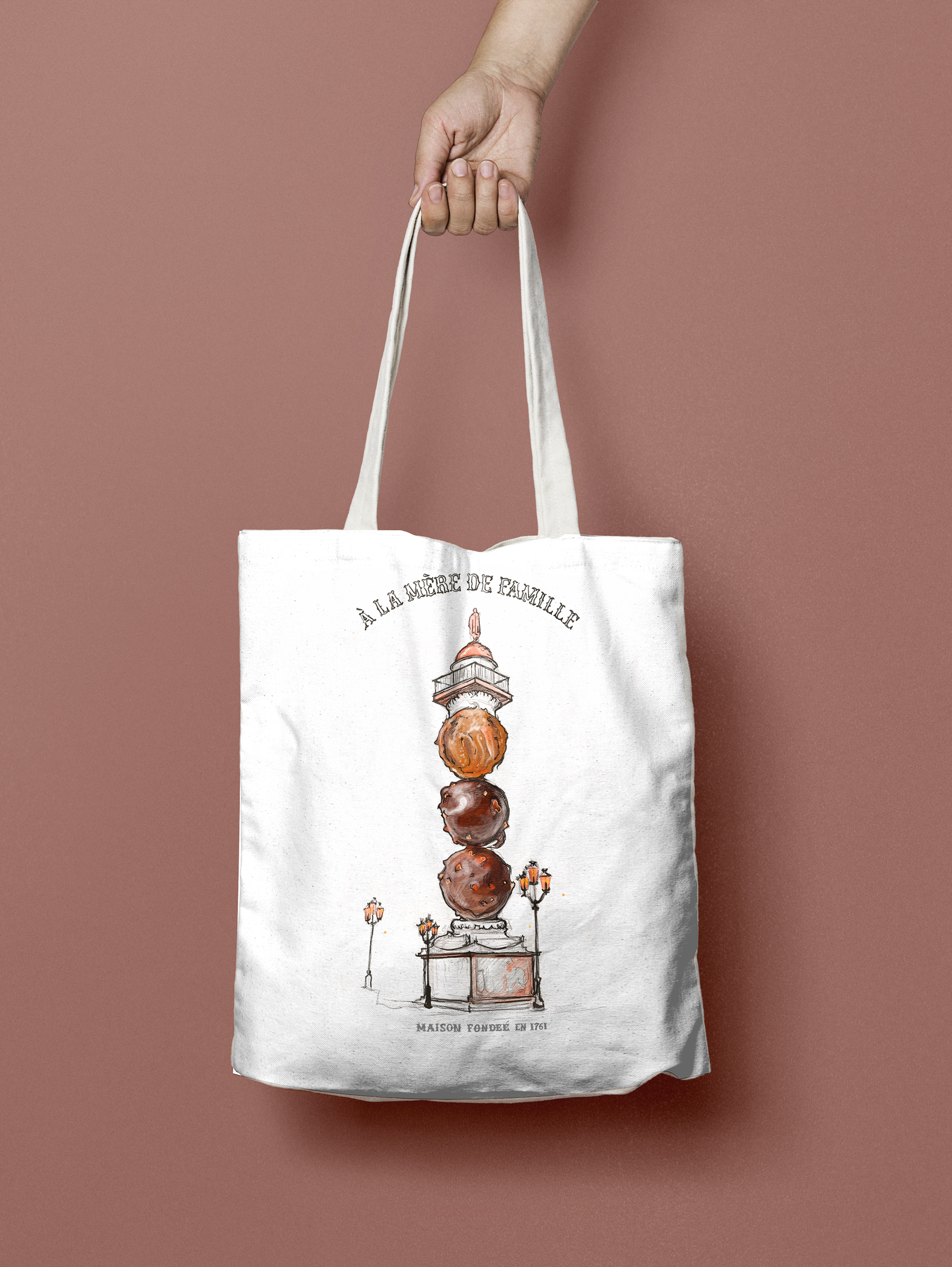 "Bico de Xeado" (meaning "Ice-cream kiss" in Galician language) is a local ice-cream brand from my region, that takes pride for their ingredients and local production, based on the milk obtained from well-treated dairy cows from the green fields of Galicia. I wanted to portray to what point these ice-creams are delicious.
"Bico de Xeado" ("beso de helado" en gallego) es una marca local de helado de mi región, que se enorgullece de unos ingredientes y producción local, basados en la leche obtenida de sus vacas apropiadamente tratadas de los verdes campos de Galicia. Quise reflejar hasta qué punto esos helados son deliciosos.
A little project made for "Sanbrandán" bakeries in A Coruña, to be used as their menu cover, physical and on social media.
// un pequeño proyecto para las panaderías "Sanbrandán" de A Coruña, para usarse como cubierta de sus menús, físicos y en redes sociales.
And some other single illustrations done about inspiring fruits and vegetables!
// Y algunas otras ilustraciones hechas sobre frutas y vegetales inspiradores!